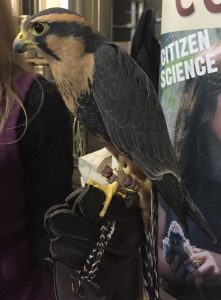 Here's your chance to raise a glass for our feathered friends! Meet live raptors from around the world, and learn just what it takes to conserve them in the wild with The Peregrine Fund.
Half of all tap sales from 6-9pm will benefit the education programs at the The World Center for Birds of Prey!
Local bluegrass favorites Idyltime will be on hand with live, bird-friendly bluegrass in the brewery.
Rockin' Q BBQ food truck will be here as well.
Don't miss it!