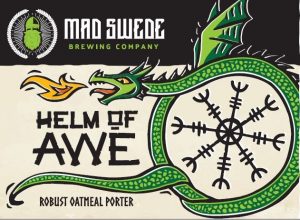 We're welcoming Fall with the Helm of Awe Oatmeal Porter!
The Helm of Awe is a mysterious and powerful symbol in Norse mythology meant to strike fear into enemies and act as a protective ward. The Helm of Awe robust oatmeal porter will fortify you during the fall and the long winter months with its smooth, malty, roasty, complex flavor. You too can have the magic of the Helm of Awe!
We're welcoming a new food vendor to Mad Swede too!
Come try Umami Avenue, offering a unique menu of Italian-Asian fusion creations, starting at 5pm.
Live music featuring Ragged Coyote, starting at 7:30pm