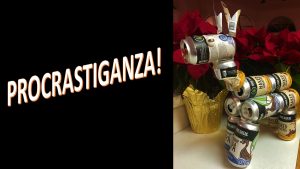 Procrastiganza Holiday Market is the place to complete your holiday shopping while enjoying a beer or two!
Brewmaster Jerry's beer can Rudolph was one of a kind, but you'll be sure to find just the right gifts at Procrastiganza!
Rockin' Q BBQ Company will be here for your dining pleasure.
We have a specially curated group of vendors with something for everyone on your list. Check out these fabulous vendors!
Surly Mermaid Glass Art
Barrel Merchant Wine Stave Designs
Boise Beer Buddies
Lala's Fresh Pots
Vintage Woolens Mittens
Fluff Hardware
Better Man Beard
Grateful Soap
Color Street Nail Strips
Timber Tiger Leather Goods
Busy Baskets 208
Terri's This and That
The Red Penguin
Ahizpak Designs
Lovely and Good – Home Goods & Ornaments
BurnsThreads
Ladybug Press
Miss Kathy's Desserts
Jake Carley Art
Lilla Rose Hair Accessories