2772 S. Cole Rd. Ste 140, Boise, ID 83709
To describe our tasting room, we should first define the Swedish word, "gemytlig."
Gemytlig: derived from the German word Gemutlichkeit – a situation that induces cheerful mood; peace of mind; with connotation of belonging and social acceptance; coziness and unhurried atmosphere.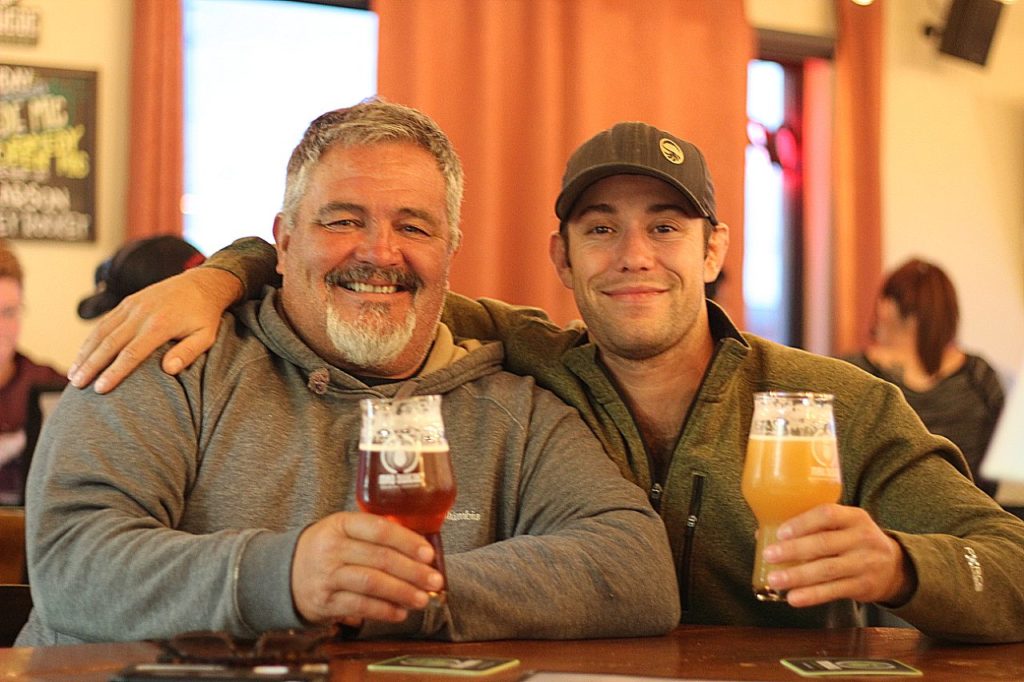 To us, gemytlig means coziness, togetherness, and joviality. Our tasting room provides an inviting atmosphere of gemytlig, featuring a space of relaxation where friends, families, and even dogs can get together to share an experience.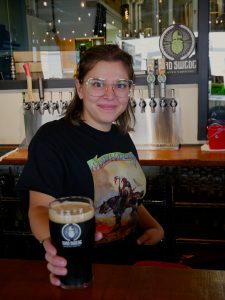 It is designed with the essence of Mad Swede in mind, featuring a fun, viking-themed mural with a little bit of Boise flair, comfortable seating, and a customized bartop, all reflecting both the warmth and adventurous nature of our beer. We are especially proud of the tasting room because it was largely constructed by the Mad Swede crew. We are dedicated to working hard to produce a quality product, and that philosophy extends to our tasting room.
Our tasting room offers, growler fills and six-packs to-go. While you're here, pick up some Mad Swede swag or a gift card for that special someone too!
Food & Drink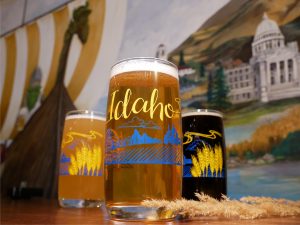 Games & Entertainment
We want you to thoroughly enjoy your time in the tasting room! We have shuffleboard, bar billiards, steel tip dart boards, cards, and plenty of board games to keep you entertained! We also host open mic comedy and more events in the tasting room, including trivia with Game Night Live every Thursday.
Check our event calendar for more information.
Children in the Tasting Room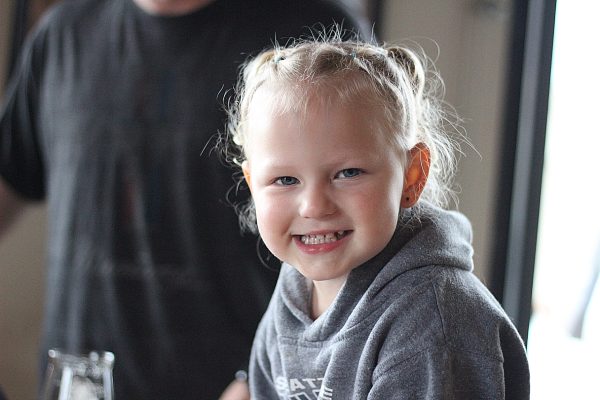 Children are welcome in the tasting room until 8pm. Children must be accompanied by an adult at least 21 years of age. Children must remain with their parent or guardian at all times. No one under 21 is allowed to stand or sit at the bar.
Dogs in the Tasting Room
Dogs are welcome in our tasting room but must be kept on leash and under control at all times. Out of respect for the boundaries of others, please do not allow your dog to approach other guests unless that person invites your dog's attention. We love all of our guests, including our furry friends, and want everyone to share our space comfortably.