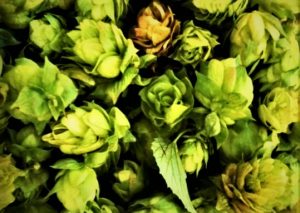 Fresh hop Lost Viking Tropical IPA is now available exclusively in our tasting room on south Cole Road! This beer is our Lost Viking with a twist. It features fresh Cashmere hops grown by Gooding Farms.
The morning of the brew, Jerry and his assistant Mike got the mash cooking, while Cody drove out to Mill 95 and waited for the hops to arrive. As soon as he had the fresh hops in hand, Cody rushed them back to Mad Swede. We made hop tea bags and combined them with the boiling wort. Then magic happened!
Watch our mini-documentary for a behind-the-scenes peek of fresh hop day at Mad Swede. After you've watched, come on in to our tasting room for a pint of this limited release Lost Viking tropical IPA!