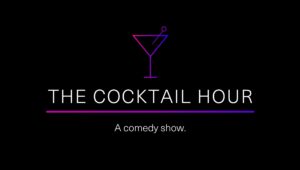 This cocktail hour comedy show is actually two hours of added fun!
We've never served liquor before but we're serving RTD cocktails at the Brew Hall just for this show, for this one night only. So let's make it count. Come Laugh. Get some cans. Make history.
Featuring Brittany Hargis, Ché, and Marina Wool.
This show is produced by three funny friends for you and your funny friends. Come. Laugh. Pee a little. It's going to get wild.
Doors open at 8pm, the show will start right at 9PM.
Two drink minimum.
Of course we'll still be serving our award winning beer too!