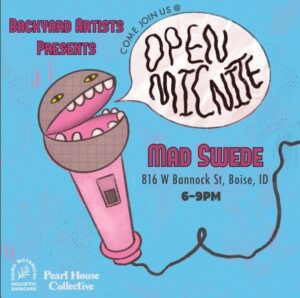 Ope! Come join us next Sunday 9/24 for an open mic night at Mad Swede Brew Hall. 6-9 PM
This open mic is not just for literature or song or stand up… but for live art, or to share about a niche talent you have, or to teach people to make a spoon out of wood.
FREE. Open to all ages. Donations to Backyardists are welcome to keep these programs running.
Take that chance. Next Sunday it's goin down.