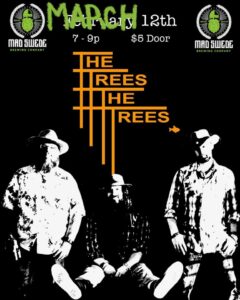 Enjoy an evening of live music at the Brew Hall with The Trees The Trees!
The band Boise, Idaho loves so much they named it twice! The indie folk rock band takes its name from an early French explorer who upon first seeing an oasis of life in the high dessert, exclaimed, "Le bois, le bois!"
The music of The Trees The Trees ranges from melodic singer-songwriter to hard hitting rock and everything in between.
$5 at the door